Restaurants, Bars, & Cafés
Free Guest Social WiFi for Better Restaurant Marketing Results
Guest WiFi - List Builder
per Month
One-Time Setup - $199
Perfect for restaurants currently using email marketing, text marketing or loyalty clubs interested in building their marketing lists.
Add To Cart
Guest WiFi - Automated Marketing
per Month
One-Time Setup $199
Perfect for busy restaurant owners with no time to create email marketing messages and want a "set it and forget it" email marketing solution.
Add To Cart
Grow Your List
Customers provide their email address to access your free guest social WiFi.
Encourage Future Visits
Automatically send visiting guests emails encouraging future visits.
Understand More About Your Customers
Capture guest demographics and visit history.
You do your customers a service by providing guest access WiFi — go ahead and strengthen your data collection and marketing strategies while you're at it.
It's as simple as that! WiFi solutions from That's Biz allow you to gather customer data through guest access WiFi. Once you have the data, the sky is the limit! From sending targeted and timely messages to personalized birthday emails with restaurant promotions to get your customers back in the door, you can make sales and build long-lasting customer relationships. And it all starts with restaurant WiFi.
Build Brand Awareness
Your WiFi solutions should do more than provide a service to your customers. With WiFi solutions from That's Biz, you can provide a service to your marketing and sales as well. With guest access WiFi, you can reinforce your brand by doing the following:
Control your customers' restaurant WiFi experience with branded messaging

Easily update content with user-friendly design and incentives

Personalize your WiFi login page and landing pages with your brand's images and aesthetic
Increase Sales
As a restaurant owner, you're always trying to increase sales through unique advertising methods, restaurant promotions, SMS marketing services, and more. You're already providing customers with free restaurant WiFi — why not make that work to your advantage? Use your guest access WiFi to increase sales by doing the following:
Attract repeat customers with specific promotions

Increase online visibility and brand awareness through personalized interactions

Send redeemable and trackable coupon campaigns to new, former, and repeat customers
Strengthen Your Marketing Campaigns
Running a restaurant is no easy task. Getting customers back in the door, sitting at your booths, and eating your delicious food or sipping on your tasty drinks? It's easier when you know who they are and how they think. You can use your restaurant WiFi from That's Biz in the following ways to make it happen:
Increase your customer database, view guest profiles, and customize the user experience

Track and record guest loyalty and traffic patterns

Gather customer demographics to personalize your marketing campaigns
Retarget Customers and Increase Loyalty
As a marketer, you know every sale won't land on the first attempt. Effective advertising retargets customers who didn't make a purchase previously, haven't made a purchase in a long time, or are likely to make another purchase with a push from your marketing. Use your guest access WiFi to make the sale and increase loyalty in the following ways:
Use your customer database to optimize your text message marketing, restaurant email marketing, and your social campaigns

Build loyalty by rewarding and encouraging repeat customers

Based on previous guest actions, send personalized messaging that will be a benefit to you customer
With WiFi solutions from That's Biz, we make restaurant WiFi and restaurant marketing easy for you.
Choose from the List Builder package for $59/month or the Automated Marketing package for $99/month. Each offers different benefits for your unique situation. To learn more about our WiFi solutions or to get an idea of what's best for you, simply contact us today.
Everything is Setup For You!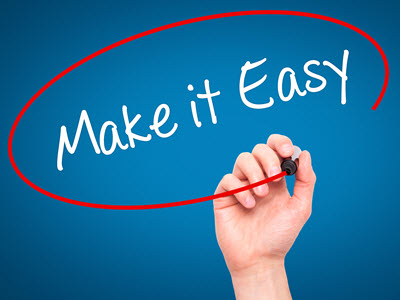 Preconfigured router.
Customized splash page.
Automated email messages.
Single Use coupons.
Just plug in the preconfigured router and that's it! Review your weekly dashboard emailed to you and monitor your results. No coding, customizing, creating, uploading… Nothing, Notta, Zilch!
"Free guest social WiFi has proven to be the easiest method to build a restaurant's list.  Great online marketing results starts with the size of the list and how current the list is."
"We've worked with restaurant owners for ten years.  The two main considerations for any owner are how easy a system is to implement and how much it costs."
"You'll save 60% to 75% every month over the leading competitors.  We have the systems in place to create email messages that work and include our industry leading smartphone redeemable coupons."
Dave Gonynor
That's Biz Has Been Seen In: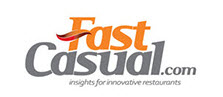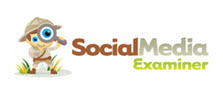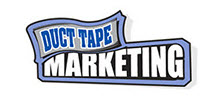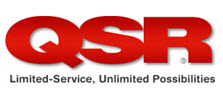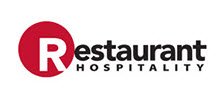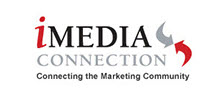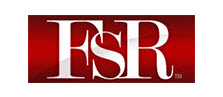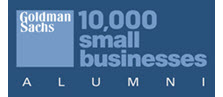 Contact Info: Email: TellMeMore@thatsbiz.com Phone:  (866) 400-1955