Digital Postcards vs. Direct Mail Postcards
For $1,000 Your Digital Postcard Will Be:
Seen by 25,000* Local Prospects
Seen an Average of 3* times per Prospect (75,000 Impressions)
Delivered During the Days and Times That Make the Most Sense
(* Average results based on hundreds of ads run for clients.)
For $1,000 Your 6.25x9″ Direct Mail Postcard Will Be:
Seen Once per Household (2,564 Impressions)
Determined by the USPS® mail delivery scheduling system.
(*Pricing per leading direct mail service provider. 39¢ for 2,500 cards.)
We work with and support:
Agencies
Independent Marketing Companies
Large Businesses and Brands
Corporate Marketing Departments
Franchisors, Franchisees, & Independents
Digital Postcards Reach Your Ideal Prospects
Unparalleled Targeting
Target by Geography, Demographics, Interests and More.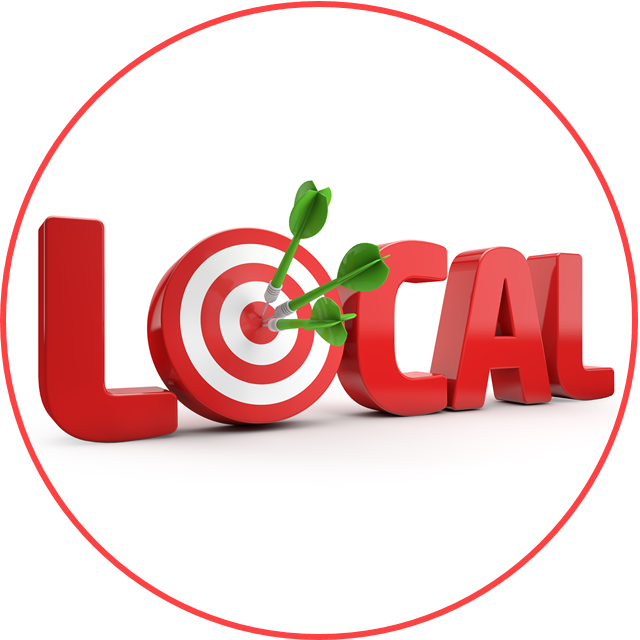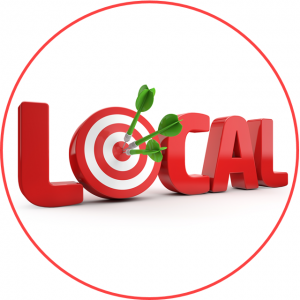 Exclusive Offers
Promote single use coupon offers customers redeem on their smartphone.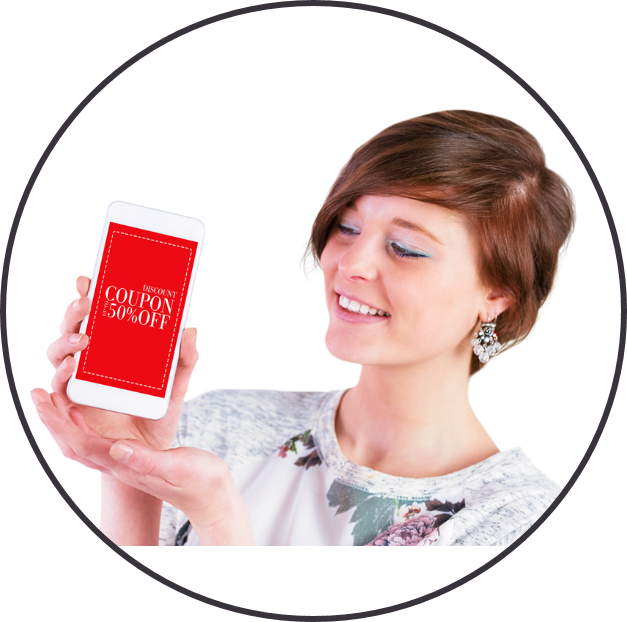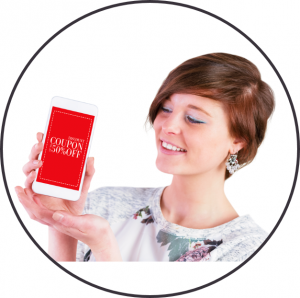 Done For You
All ad copy, images, targeting, placement, and reporting is done for you.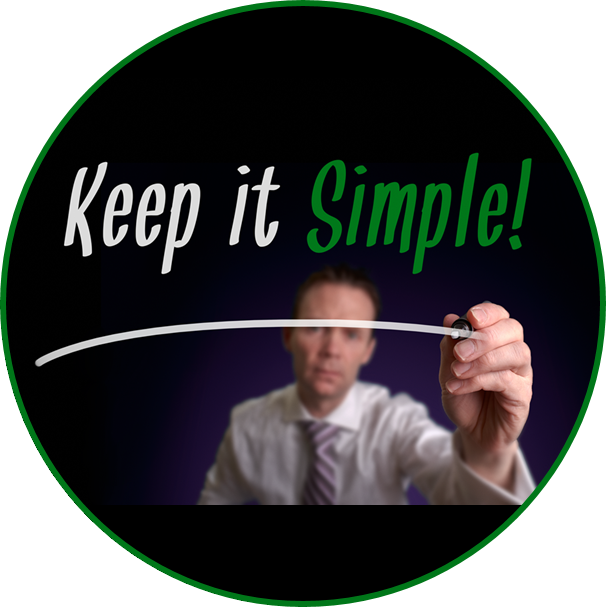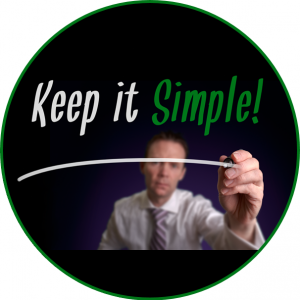 The average American adult (18+) spends 2 hours, 51 minutes on their smartphone every day.
Answers to Frequently Asked Questions
What is a Digital Postcard Mailer?
A digital postcard mailer is an online landing page that displays the same offers that you want to distribute on your print postcard mailer.
Why use Digital Postcard vs Direct Mail Postcards?
The cost to produce and mail 5,000* – 6.25×9 print post cards is $1,700!
For $700 you could distribute a digital postcard mailer to over 15,000 unique people locally. Each person will see your digital postcard approximately 3X or 45,000 impressions. Ad impressions increase the likelihood of hitting the customer at the right time and improve conversions.
* Pricing from leading print postcard mailer provider.
Can I promote Online Ordering offers on my digital post card?
That is big benefit of digital coupons. Your digital coupon can list the location address, phone and an online ordering link specific to that location. Your coupon will list the online code the customer will enter at checkout. When the customer clicks on the online ordering link they will be brought to the online ordering page for that location.
Is my digital postcard mobile friendly?
Your entire campaign from digital postcard to coupon is designed to be mobile friendly. Facebook ad statistics show that 60 to 70% of your customers will be viewing your digital postcard and coupon on a mobile device.
What is included in the digital postcard pricing?
We will quote an all-inclusive price which includes:
1. Creating the digital postcard landing page.
2. Creating the associated digital coupons.
3. Creating the Facebook ad to distribute the flyer.
4. Monitoring ad performance.
5. Providing coupon tracking and redemption reports.
6. Emailing completed customer feedback surveys.
How do I restrict the coupon to a single use?
That's Biz coupons include proprietary technology that allows a customer to show the coupon on their smartphone and then redeem the coupon in front of your staff without the phone leaving your customer's hands.
We have distributed over 500 million digital coupons over the past five years.
How will my staff redeem the coupon?
At the top of the coupon is a button that says, "Show Coupon to Server". Your staff reviews the coupon offer and asks the customer to touch the green button. The customer confirms they are ready to redeem and the coupon is redeemed.
How long does it take to redeem the coupon in-store?
The coupon redemption process is simple and fast. Redemption takes less than two seconds over 3G, 4G, and Wi-Fi connections. The phone never leaves your customers hands during the redemption process. Coupon redemption does not require POS integration.
What is happening during the redemption process?
Redeeming the digital coupon verifies:
• The coupon is not a fake.
• The coupon has not expired.
• The coupon has not already been redeemed.
If your customer already used the coupon their phone will indicate it has already been used and the date and time it was used.
Can digital coupons be shared with friends and family?
You can choose to allow your customers to share your coupon with friends and family. Your customers' friends will request a coupon just like the customer did. The shared coupon is also restricted to a single use.
Can I provide unlimited coupon usage?
Some business owners don't care if a customer uses the coupon over and over. We can drop the customer directly on a digital coupon and skip the step that asks the customer for their contact information. In this case you will not know who requests and redeems the coupon. Facebook ad reporting and the That's Biz coupon system will still show coupon views and redemptions.
What is the lead time for a digital postcard campaign?
Typical lead times are two weeks from initial discussion to your digital postcard campaign starting.
Who manages my campaign?
You are assigned an account manager that will manage the campaign creation process.
Who creates and manages the Facebook ads?
That's Biz will create the digital postcard mailer, the coupons, the Facebook ads and manage the whole process for you. We manage hundreds of Facebook ads every month for businesses across the US.
How will I know if my digital postcard is working?
The bottom line is the number of people that come in the door with the coupon offer, just like with your print postcard.
Your Facebook ads are tracked in a Facebook ad account created for your business. Facebook ad reports will track the number of people that requested the coupon and the number of people that redeemed the coupon.
What do I need to provide to run the digital postcard campaign?
Let us know the offers you want to run and provide our team branded images and logos. We will create the landing page, coupon, and Facebook ad campaign. You can also provide previously used print postcard proofs and we can create a similarly designed digital postcard.
How is a Digital Postcard Mailer distributed?
Your digital postcard is distributed to your local area using Facebook ads.
What are the advantages of using Facebook ads?
Facebook ads provide ad targeting capabilities that include:
1. Local geography – radius, zip code, DMA
2. Time of day and day of week ad distribution
3. Demographics including age, sex, Mom's, married, etc
4. Interests such as type of cuisine, health conscious, etc.
5. Interest in your competition
6. People that live, work or a travelling near your location
What if my customers are not on Facebook?
There are over 2 billion registered Facebook users worldwide. The average person in the US spends 40 minutes a day on Facebook. Even if your local customer is not on Facebook your ad can be seen on Instagram (owned by Facebook) and on affiliated websites.
How does the customer get the coupon?
Your digital postcard will have your offers listed. When a customer wants one of the coupon offers they will click on a link, provide their name and email address, and the coupon is immediately emailed to them. The customer is asked if they would like to opt-in to your email list when they complete the form.
Why ask the customer for their email address?
The main reason is to restrict the coupon to a single use. The second reason is statistics show that 75 to 80% of customers that save your coupon offer with the intent of using it do not end up stopping in to use the coupon before it expires. That is true for both print postcard and digital postcard mailers. By asking for their email address you can add these people to your email list for future email blast marketing.
Can Facebook track online ordering purchases?
Yes, with the right tracking in place. We can work with your team and provide instructions to add the Facebook ad tracking code to your online ordering pages. Once tracking is in place, your ads will track the number of online purchases and the purchase value attributable to the ad.
Can my POS system track coupon redemptions?
Your digital coupon can include a PLU code your staff inputs for the discount which allows your POS to track the coupon usage as well. Our That's Biz coupon system also tracks clicks and redemptions.
How do I know the customer had the coupon?
After redemption a unique code displays which is recorded with the sales transaction. The code is also automatically recorded in the That's Biz coupon system preventing employees from giving coupon discounts to customers that did not have a coupon.
Can I get customer feedback about my business?
Our digital coupons include a customer feedback survey after coupon redemption. Customers are asked to provide a five-star rating and comment just like on Yelp. As soon as your customer submits the survey their feedback response is emailed to whomever you designate.
Spend less and attract more new customers.
Call Us Today:
866-575-4769 x1
"The biggest problem with direct mail postcards is most of the money is spent on mailing and production."
"It costs almost $1,000 to send 2,500 postcard mailers to your local area. For $1,000 your digital postcard can be seen by 25,000 people locally."
"Give it a try. You'll be glad you did."
Dave Gonynor
That's Biz Has Been Seen In: